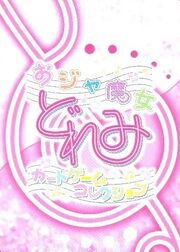 Ojamajo Doremi Card Game Collection (おジャ魔女どれみ カードゲームコレクション), sometimes abbreviated to Ojamajo Doremi CGC, was a series of collection cards produced by Amada Printing which depicted various characters, scenes, and items from the Ojamajo Doremi series. The cards were first released in late 2002 and production was eventually discontinued in early 2006.
Gameplay
Ojamajo Doremi CGC is a two-player game in which players aim to earn points by solving problems before their opponent. [1]
List of Cards
Ojamajo Doremi Card Game Collection/Card List
Trivia
Gallery
References
Community content is available under
CC-BY-SA
unless otherwise noted.